Pulumi Cloud Console
The Pulumi Cloud Console allows you to manage your stacks online. It enables you to to collaborate with multiple developers, protect against concurrent updates, store resource and update history, integrate with your CI/CD system, and more!
Getting Started
To get started using the Pulumi Cloud Console, simply navigate to app.pulumi.com and sign up. The Pulumi Community Edition is free forever for unlimited individual use.
Stack Management
The Pulumi Cloud Console manages stacks, providing safe locking so that your resource state can never get corrupted by a concurrent update.
Navigate to previous stack updates, and see who applied what change and when. Or see the point-in-time history if an individual cloud resource.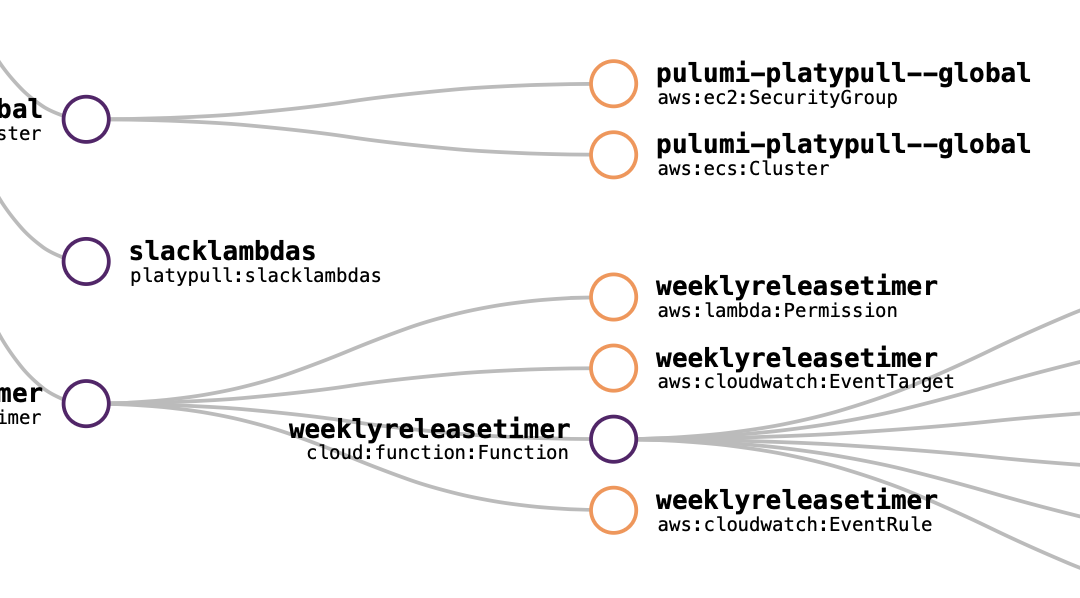 Collaboration
The Pulumi Cloud Console enables you to Work with other developers and coordinate on updates.
You can use fine-grained stack permissions to control who has access to stacks, or use teams for role-based access control.
Integrations and Extensions
Pulumi is integrated with popular 3rd party services such as GitHub. You can integrate Pulumi into your current continuous delivery pipeline.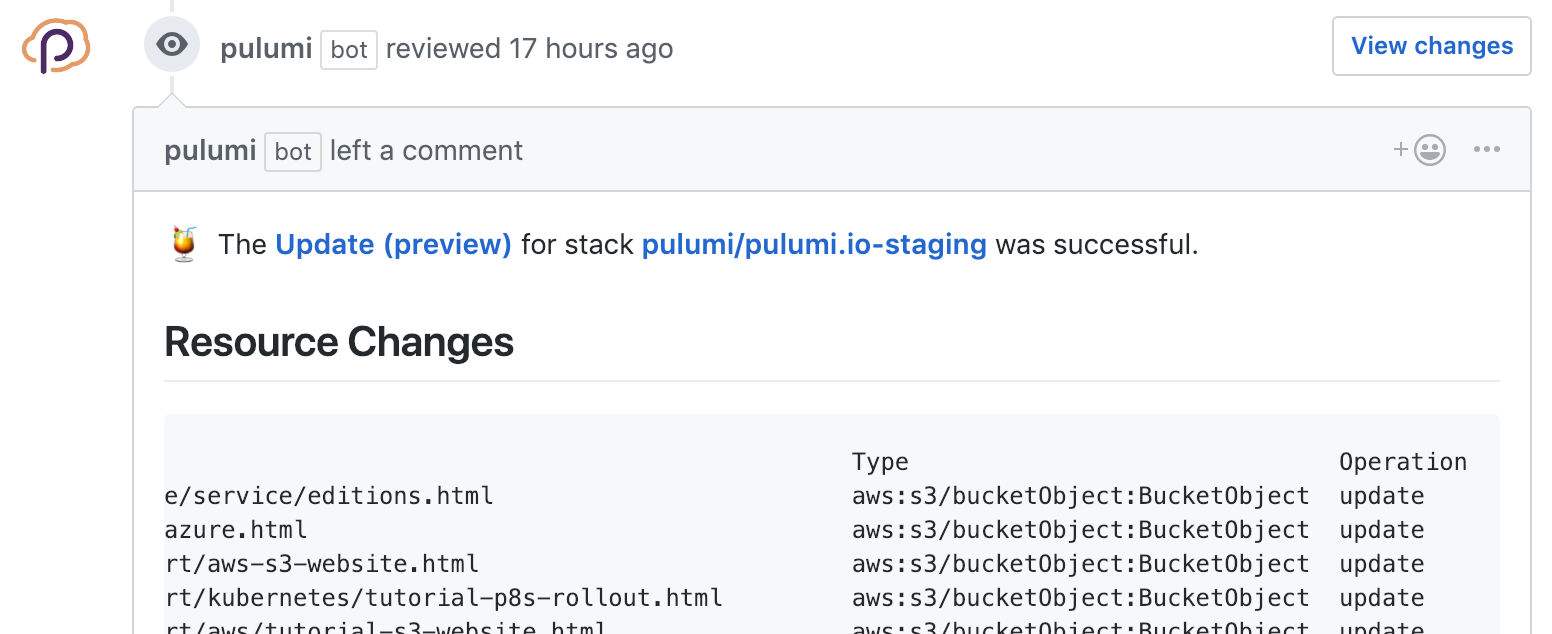 You can also build your own extensions, such trigger a custom workflow in response to a webhook from the Pulumi Cloud Console.