Pulumi is a venture backed startup in Seattle making it easier than ever to build cloud software. Our team is a diverse and talented group from all corners of our industry, and our products sit uniquely at the intersection of developer tools and cloud operations.
Get your code to the cloud. Faster. Together.
Alex Clemmer

Software Engineer

Aydrian Howard

Staff Developer Advocate

Cameron Stokes

Customer Engineer

Chris Smith

Software Engineer

Christian Nunciato

Software Engineer

Cyrus Najmabadi

Software Engineer

Eric Rudder

Co-Founder and Executive Chairman

Erin Krengel

Software Engineer

Erin Xue

Growth Marketer

Freddy Hernandez

Operations Manager

Joe Duffy

Co-Founder and CEO

Justin Van Patten

Software Engineer

Levi Blackstone

Software Engineer

Luke Hoban

CTO

Maria Bermudez

Technical Content Manager

Matt Ellis

Software Engineer

Mike Metral

Software Architect & Engineer

Nishi Davidson

VP of Product

Pat Gavlin

Software Engineer

Paul Stack

Software Engineer

Praneet Loke

Software Engineer

Robby Parker

Account Executive
Join the Team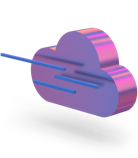 Why Pulumi?
Find out how Pulumi provides a programming model for the cloud, designed to unlock the full power of serverless, container, and data service architectures with Cloud Native Infrastructure as Code.
Learn More
The Value of Pulumi
Use your favorite programming language to define cloud native infrastructure.
Target any cloud native infrastructure provider including Kubernetes anywhere.
Development and DevOps teams can define, deploy, and manage infrastructure
Our Address
Pulumi Corporation
1525 4th Avenue, Suite 800
Seattle, WA 98101
Learn more
Discover our complete set of examples, documentation, and API references.
Learn More
Contact us
Have questions about Pulumi? We're happy to help.
Contact Us