What is Kubernetes?
Kubernetes is a system for automating the deployment, scaling, and management of containerized applications.
As an open-source system, it is becoming widely deployed in on-premises data centers, self-hosted on cloud infrastructure, or as a cloud managed service, such as Google GKE, Azure AKS, and Amazon EKS.
Kubernetes Everywhere
Pulumi's Cloud Native SDK makes it easy to target any Kubernetes environment to provision a cluster, configure and deploy applications, and update them as required.
Pulumi uses real code which makes it easy, and efficient, for the development inner loop, at the same time as unlocking more complicated, real-world DevOps scenarios.
Pulumi works with Minikube, on-premises and cloud-hosted custom Kubernetes clusters, and the managed services from Google (GKE), Azure (AKS), and Amazon (EKS).
How Pulumi Works
1
Create
Code in real languages
Share and reuse patterns
Use your favorite IDE and tools
2
Deploy
Preview changes
Run pulumi up to deploy
Integrate with CI/CD
3
Manage
Audit all changes
Manage complex environments
Implement policies and controls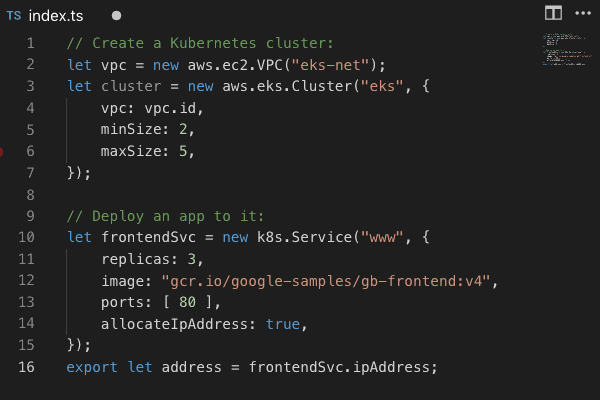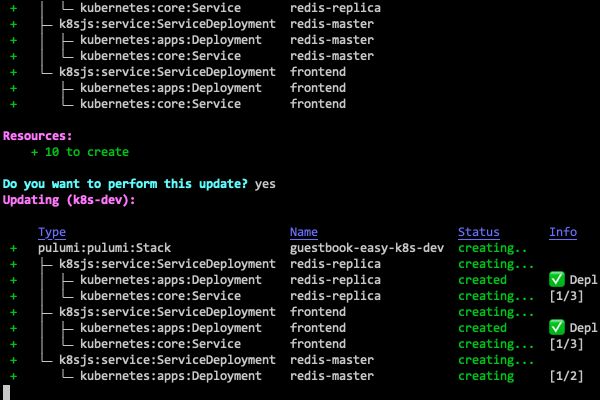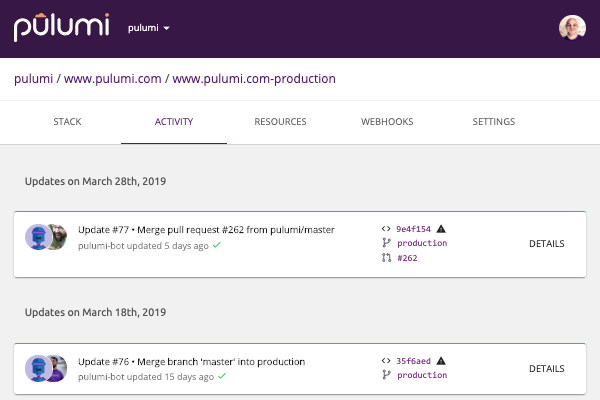 Get Started with Pulumi
Use Pulumi's open source SDK to create, deploy, and manage infrastructure on any cloud.
Learn how top engineering teams are using Pulumi to manage and provision Kubernetes clusters in any cloud.
As the largest eCommerce platform in Latin America, our infrastructure has to be highly stable, well documented and agile. With Pulumi, we're able to develop new infrastructure, change existing infrastructure and more with greater speed and reliability than we've ever had before.
Harrison Heck
Head of DevOps, Linio
Need help with Kubernetes?
More from Pulumi
Migrate to Pulumi
In this video, Pulumi CTO, Luke Hoban, discusses how to begin to migrate to Pulumi from existing tools such as CloudFormation and Terraform.
Learn more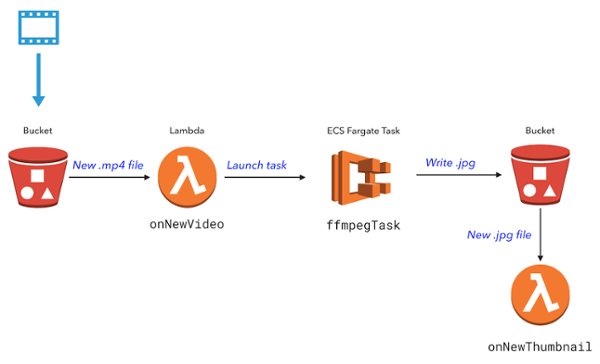 Serverless, Containers, and Infrastructure
In this blog post, we show how productive Pulumi can be at combining different aspects of cloud architecture for truly cloud native programming.
Learn more