Cloud Engineering Days are free, hands-on learning events for developers and engineers to level up their cloud skills and master the modern cloud. Join our experts for workshops and talks that will teach you the latest software development and infrastructure as code practices that can increase your productivity and level up your output, whether you're using VMs, serverless, Kubernetes, or even multi-cloud.
Pulumi Worldwide Community Pulumipus Hackathon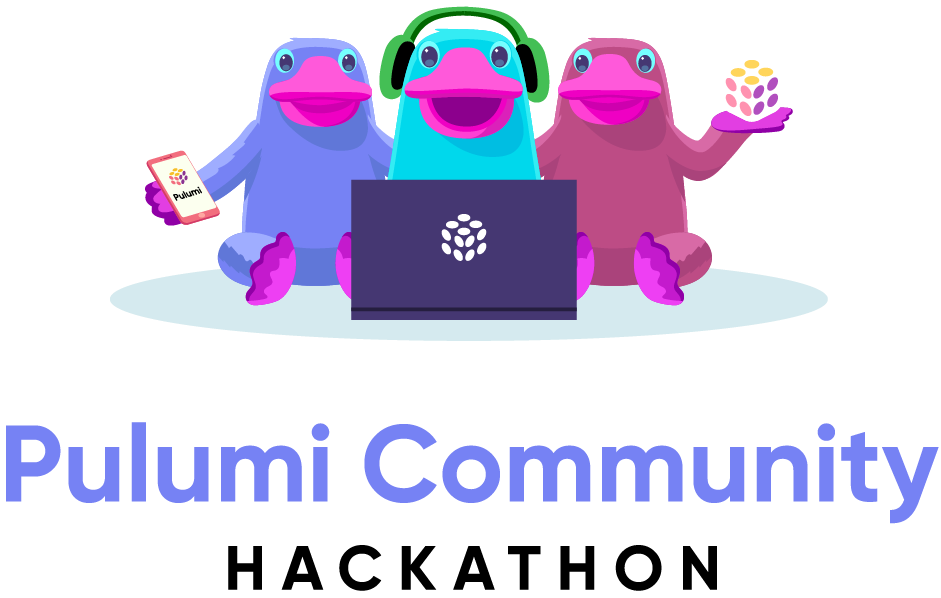 We're pleased to announce the first worldwide Pulumi Community Hackathon. This month-long event kicks off at Cloud Engineering Day and brings together developers of all skill levels who are passionate about open source. Stay tuned for more information in the coming weeks.
Cloud Engineering Workshops
Schedule at a Glance
Can't make this time? Register and we'll share the on-demand version when it is available
Wednesday, November 2nd
Keynote and Demos
Join Pulumi Co-Founder and CEO, Joe Duffy and CTO Luke Hoban as they discuss the newest innovations in infrastructure as code and modern applications, and how pioneering engineering organizations are using these techniques to ship faster, more reliably, and at greater scale. Joe and Luke will cover new Pulumi features and how you can get started.
Deep Dive into Pulumi Deploy
Introducing the new features of Pulumi that will further help teams tackle scalability challenges, increase developer productivity, and manage multi-cloud complexity.
Infrastructure as Software Best Practices
Achieving Result with Pulumi Customers
Building a Global Data Platform at Scale, Featuring Fauna, Inc.
Under the Hood of Pulumi
How Automation API is used
Thursday, November 3rd