Pulumi CrossCode is the underlying technology of Pulumi that provides universal infrastructure and policy as code to all cloud builders, developers and infrastructure experts. CrossCode provides the universal translation layer to the Pulumi infrastructure as code engine.
CrossCode is composed of Pulumi's open source code generation, program generation, schema, and packages software. View on GitHub.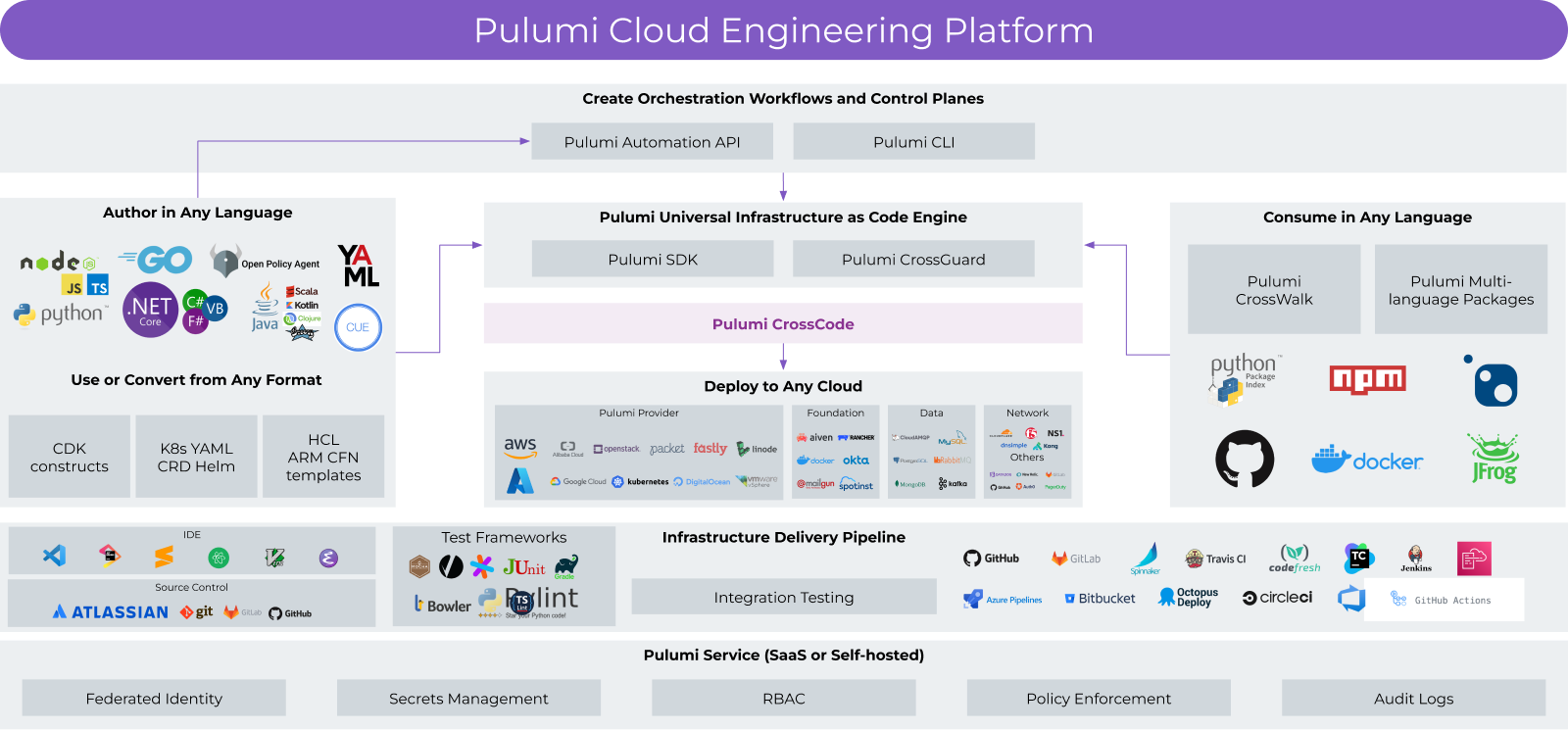 Capabilities of Pulumi CrossCode
Questions?
Questions about Pulumi CrossCode? We're happy to help.