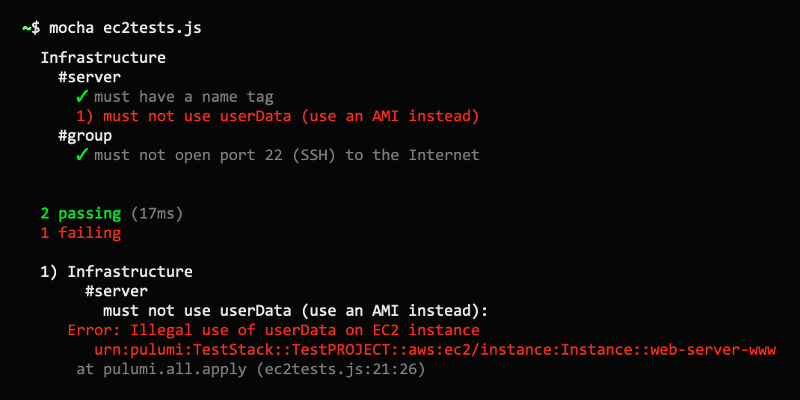 Some parts of this blog post are out-of-date. Please refer to our
Testing Guide
for the updated overview and tutorials.
Using Pulumi and general purpose languages for infrastructure as code comes with many benefits: leveraging existing skills and knowledge, eliminating boilerplate through abstraction, and using the same ecosystem of tools like IDEs and linters that your team already knows and loves. In general, these are all attributes of software engineering, which not only make us more productive, but also improve the quality of our code. It's only natural, therefore, that using general purpose languages unlocks another important software engineering practice: testing.
In this article, we will see the many ways in which Pulumi lets us test our infrastructure as code.