Pulumi Sweeps into KubeCon
Posted on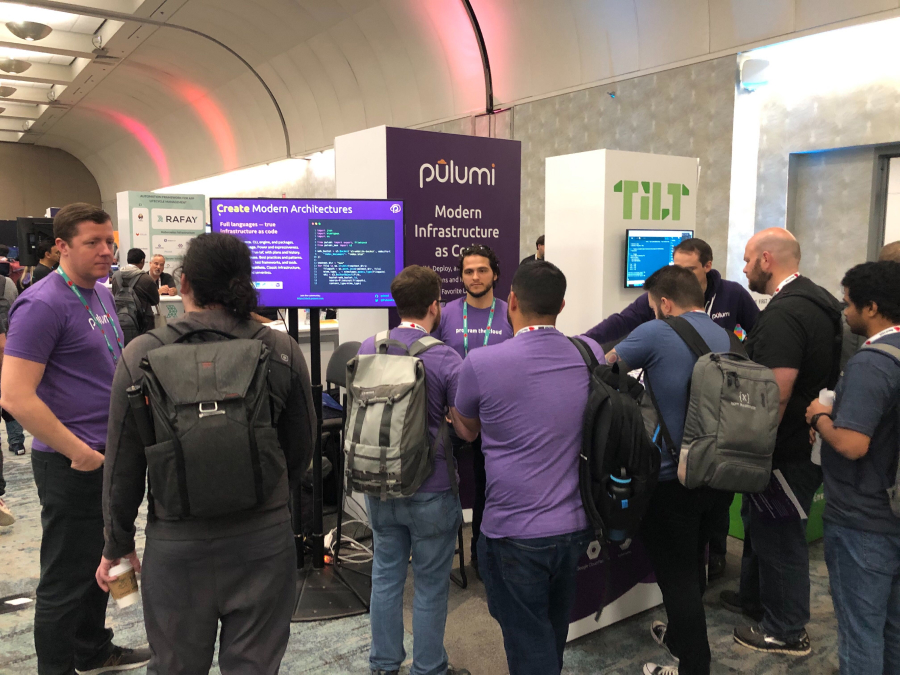 We had a fantastic time at KubeCon in San Diego. At the event, the Pulumi team released two technology previews: Pulumi Crosswalk for Kubernetes and Pulumi Query for Kubernetes.
Crosswalk for Kubernetes is a set of common patterns compiled in playbooks. These patterns reduce the complex Kubernetes API syntax by providing trusted defaults with idiomatic Kubernetes. Checkout a quick introduction to Crosswalk for Kubernetes in this blog post.
Sara Novotny defined observability as "the ability to ask of your system and learn from it" during her keynote with Liz Fong-Jones. Query for Kubernetes enables observability programmatically by exposing resource processes through either batch or streaming queries. Learn more about Query for Kubernetes in our blog post.
To see both Crosswalk and Query for Kubernetes in action, watch the demo video!
Pulumi engineers, Erin Krengel and Sean Holung, presented Are You About to Break Prod? Acceptance Testing with Ephemeral Environments.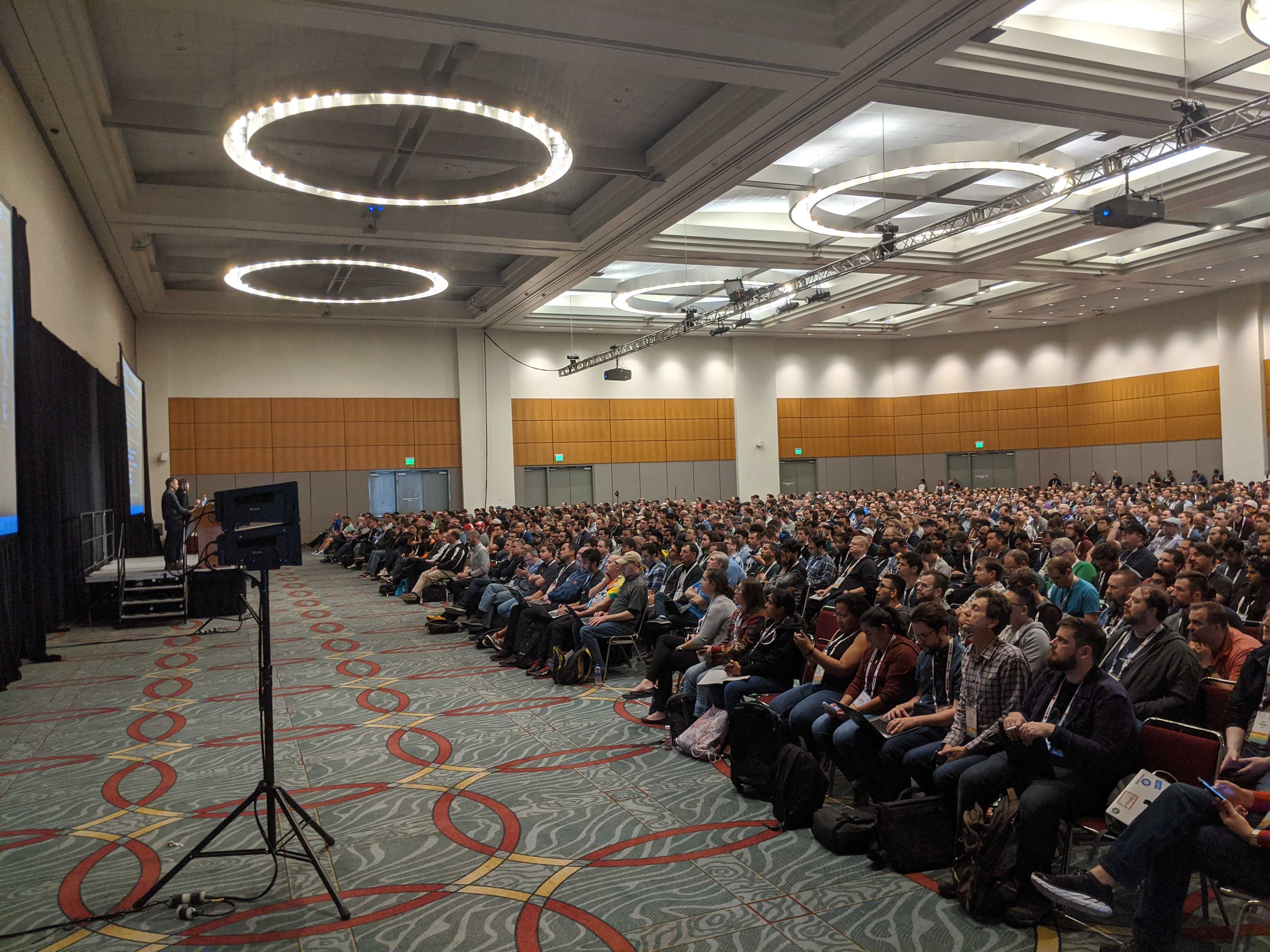 Addressing a packed room, they showed how to use ephemeral environments (short lived environments that mimic production) to automate testing. Kudos to the CNCF for making the presentation videos available quickly, you can watch Erin and Sean's presentation on YouTube.
Joe Duffy sums up our experience below. We hope to see you next year at KubeCon 2020!