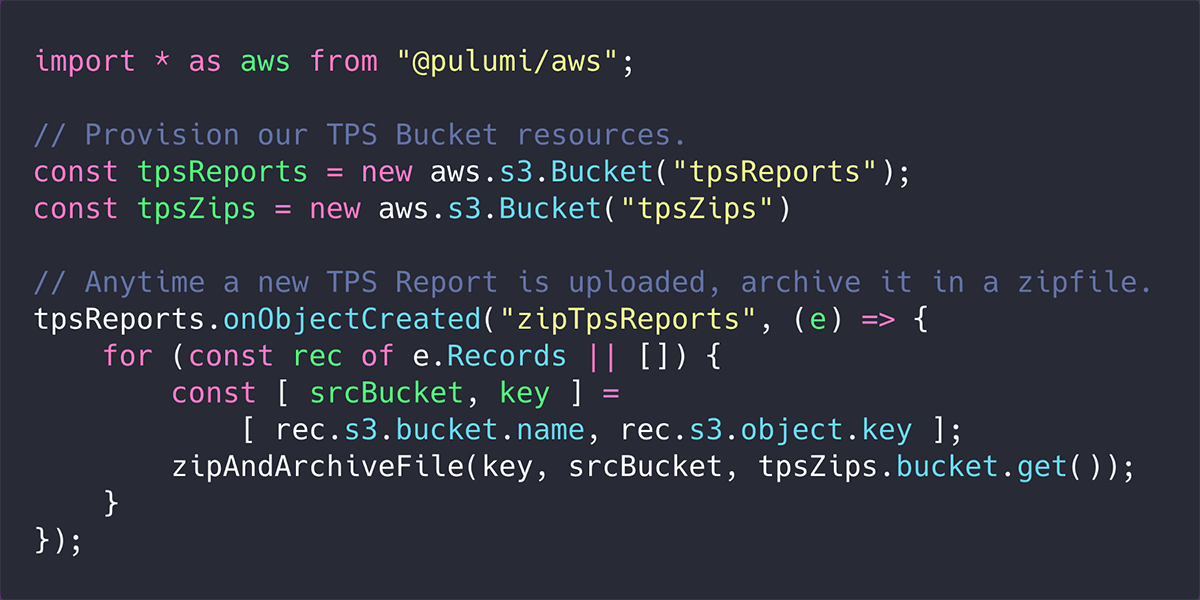 With Pulumi, you can create, deploy, and manage any cloud resource using your favorite language. This includes application and infrastructure related resources, often in the same program.
One area this gets really fun is serverless computing. Because we're using general purpose languages, we can create resources, and then wire up event handlers, just like normal event-driven programming. This is the way serverless architecture should be!
In this article, we'll see how. There's a broad range of options depending on what you want to do, and how your team likes to operate. We'll be using Amazon Web Services (AWS) and TypeScript, but other clouds and languages are available.