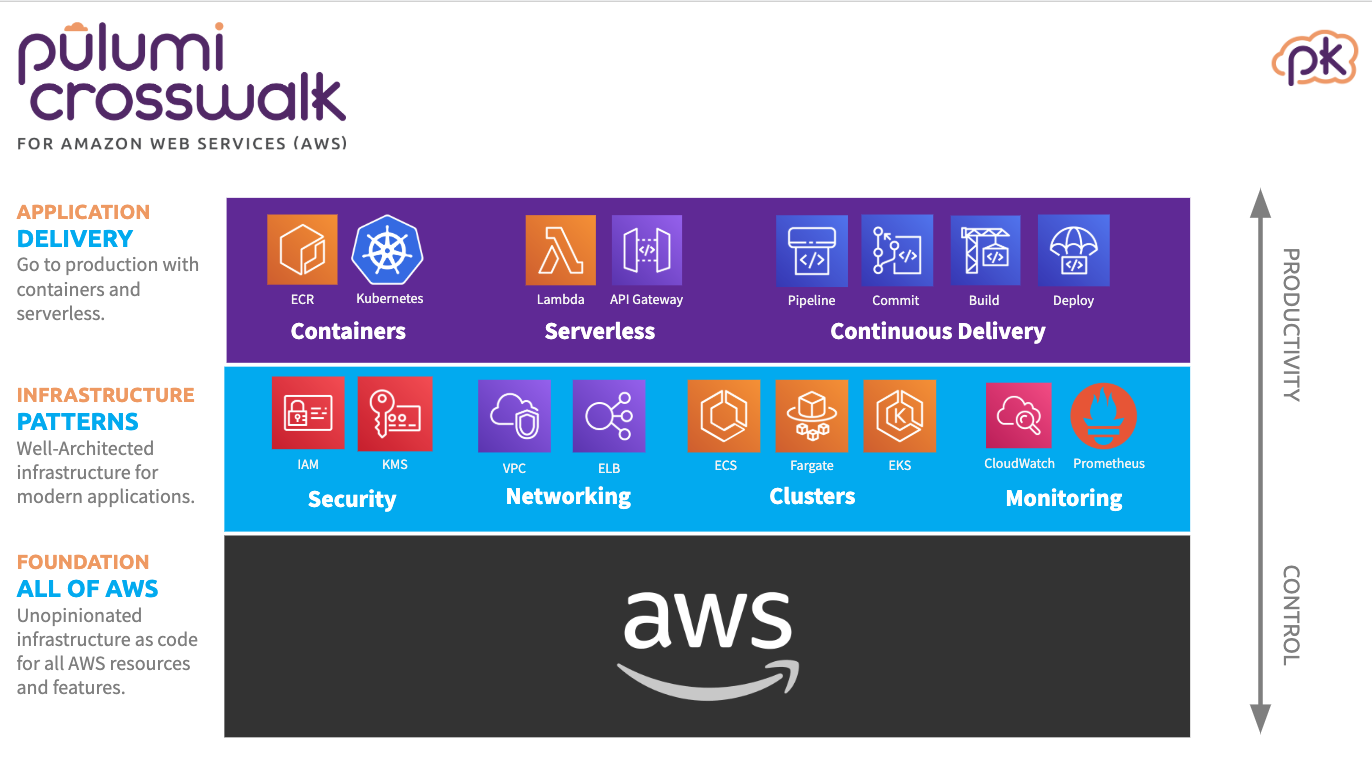 Some of the code in this post is out of date. See the
AWS guides
for an updated overview and examples.
Amazon Web Services provides an incredible platform for developers to build cloud-native applications, and is used by millions of customers of all sizes. The building block services that AWS offers enable teams to offload undifferentiated heavy-lifting to AWS. To maximally benefit from these services though, cloud engineering teams must learn how to compose all of these building blocks together to build and deliver their own applications. Today, this is still too hard. Getting from your laptop to a production-ready AWS deployment frequently takes days or weeks instead of minutes or hours. And AWS building block services frequently leave you to re-implement (and re-discover) best-practices instead of providing these as smart defaults.
Pulumi Crosswalk for AWS is a new open source library of infrastructure-as-code components that make it easier to get from zero to production on AWS, easier to adopt AWS best practices by default, and easier to evolve your AWS infrastructure as your application needs mature.